Tampere
The center of leading-edge technology, research, education, culture, sports and business
Tampere specs
Tampere is the third largest city in Finland. Population is 244 300 (growing at a rate of ca. 3 000 per year).
Total area is 689.6 km². Almost 200 lakes cover 24% of total area.
2 out of 3 Finns live within 200 kilometres of Tampere.
29 hotels with 3 200 rooms and 7 000 beds in central Tampere (2021, Visitory)
Elevation: 80–90 metres above sea level
About Tampere
Tampere's city centre is surrounded by lake and ridge scenery, sited on an isthmus between lakes Pyhäjärvi and Näsijärvi. The Tammerkoski rapids run through the city. Pyynikki, which was formed by the action of ice and sea more than 10,000 years ago, is the world's highest gravel ridge. At its highest it rises 80 metres above Lake Pyhäjärvi and 160 metres above sea level.
Tampere is still the centre of Finnish industry today. Versatile research and education and cooperation between companies and universities have maintained and further developed the competitiveness of the region's industry.
International Sport Events
World U23 Wrestling Championships 2023
ITF Taekwon-do World Championships 2023
European Masters Games 2023
Pool EPBF European Championships 2023
World Masters Athletics Championships 2022
IIHF Ice Hockey World Championships 2022
48th EKF Junior & Cadet U21 European Karate Championships 2021
Men's European Volleyball Championship 2021
Taido European Championships 2019
European Open, Junior & Master Equipped Bench Press Championships 2019
EDSO 5th European Futsal Championships 2018
IAAF World U20 Championships 2018
LEN European Junior Swimming Championships 2018
European Pinball Championships 2018
UWW Junior Wrestling World Championships 2017
IOF Junior World Orienteering Championships & Fin5 2017
AETF Taekwon-Do European Championships 2016
ETTU European Veterans Table Tennis Championships 2015
IIHF Inline Hockey World Championship 2015
IFF Women's Floorball World Championships 2015
CEV U19 Volleyball European Championships for Women 2014
49th EKF European Seniors Karate Championships 2014
EAA European Athletics U23 Championships 2013
Sports Venues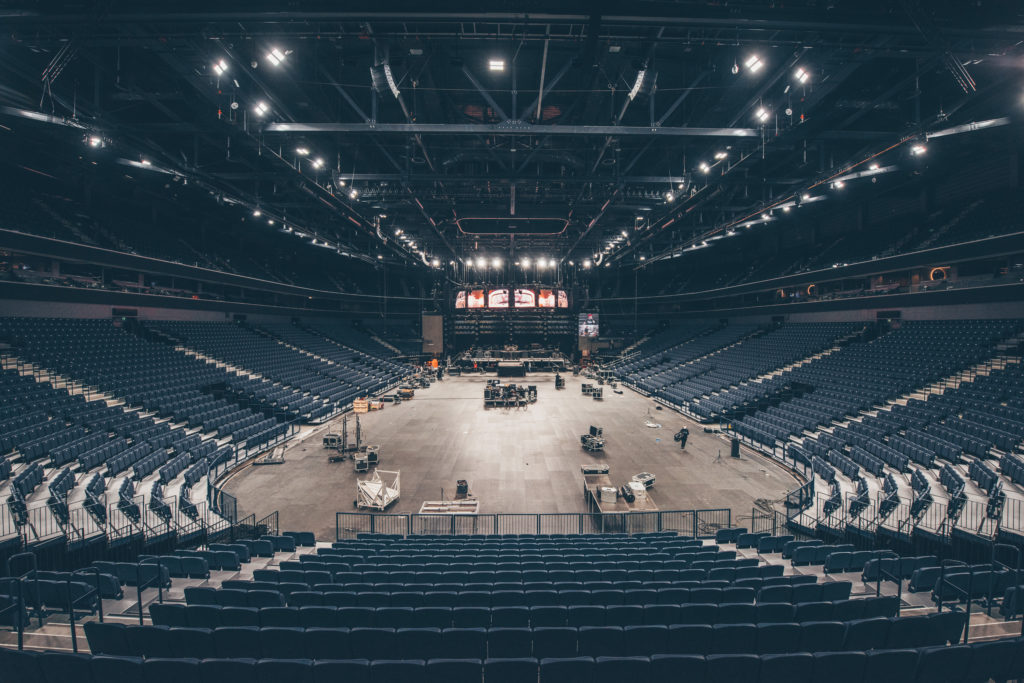 Nokia Arena
Capacity: ca. 15 000
Area: 50 000 m2
Located in the heart of Tampere, Nokia Arena is the most modern multipurpose arena and experience centre in Northern Europe. In addition to versatile event facilities, Nokia Arena also houses a world-class hotel, a casino and a variety of restaurants and cafés.
Tampere Stadium
Capacity: 16 800 seated or 30 000 concert use
Tampere Stadium, also known as Ratina Stadium (capacity: 16,800), is located just a stone's throw away from Tampere's main street. The stadium is one of Finland's foremost sports venues and it fulfils international standards.
Tampere Exhibition and Sports Centre
Capacity: ca. 18 300
Area: ca. 28 200 m2
Tampere Exhibition and Sports Centre TESC is one of Finland's foremost sports venues, TESC has hosted numerous international competitions in various disciplines. The five-hall complex holds up to 18 300 visitors.
Kauppi Sports Park
Nestled in an urban forest between the city centre and Lake Näsijärvi, Kauppi Sports Park offers facilities for example for football, cross-country skiing, running and Finnish baseball.
Tampere Ice Stadium
Capacity: 7 300
Tampere Ice Stadium, also known as Hakametsä Stadium, was Finland's first ice stadium originally built for the 1965 Ice Hockey World Championships. The legendary stadium is well suited for various competitions, trade fairs, concerts, and other large-scale events.
More about TAMPERE