Welcome to Finland
Fall in love with Finland
Finland is a Nordic country that's located in northern Europe by the Baltic Sea. Finland is one of the member countries of the European Union. It has about 5.5 million inhabitants and has been recognized as the happiest country in the world for several years running. Finland is a modern mix of natural peace and technological pioneering.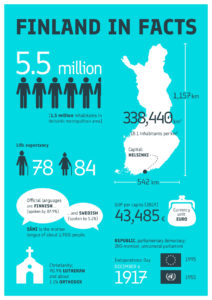 Language
The two main official languages of Finland are Finnish and Swedish. There are also several official minority languages: three variants of Sami, Romani, Finnish Sign Language and Karelian. English is spoken widely. Many also speak German.
Finland's currency
The Euro is the Finland's official currency.
Time zone
Eastern European Time (EET) UTC offset UTC+02:00

Travelling to Finland
You can fly, cruise or drive.
By plane: Helsinki-Vantaa (HEL) airport near the capital city is the country's biggest airport with many connections to and from other parts of the country and abroad. Besides Helsinki, there are a handful of national airports that offer direct international flights. Check the options for your point of departure.
By boat or ferry: Helsinki has ferry connections with Germany, Poland, Sweden and Estonia. You can also arrive by boat via Vaasa (from Umeå, Sweden) and Turku (from Stockholm, Sweden).
By car: In the east, you can cross the land border from Russia via nine designated crossing points. On the northeastern borders of Finland, you can drive in via Sweden and Norway.
Passport or Visa
You need a valid national passport or another equivalent that satisfactorily establishes your identity and nationality. If you aren't a citizen of Finland or another European Economic Area (EEA) country, you may also need a visa. Please check with your local Finnish Embassy, and they'll be happy to help you.
Safety
Finland is one of the safest countries to live or travel in. Comparatively, crime rates are low. Although you might find yourself in the midst of a storm or blizzard, major natural disasters such as tornados, typhoons and earthquakes are practically non-existent.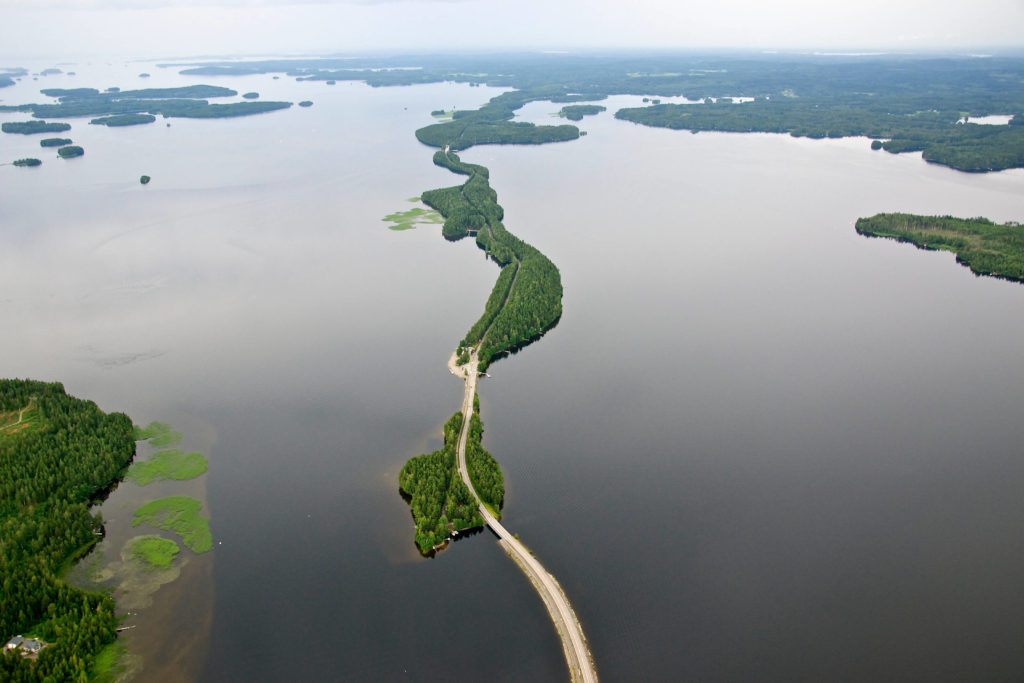 Land of a Thousand Lakes
Finland is the Land of a Thousand Lakes, with the largest lake district in Europe. This region is a blue and green labyrinth of forests, lakes and islands, all intertwined and forming ridges and passageways to secret lagoons and hideaways.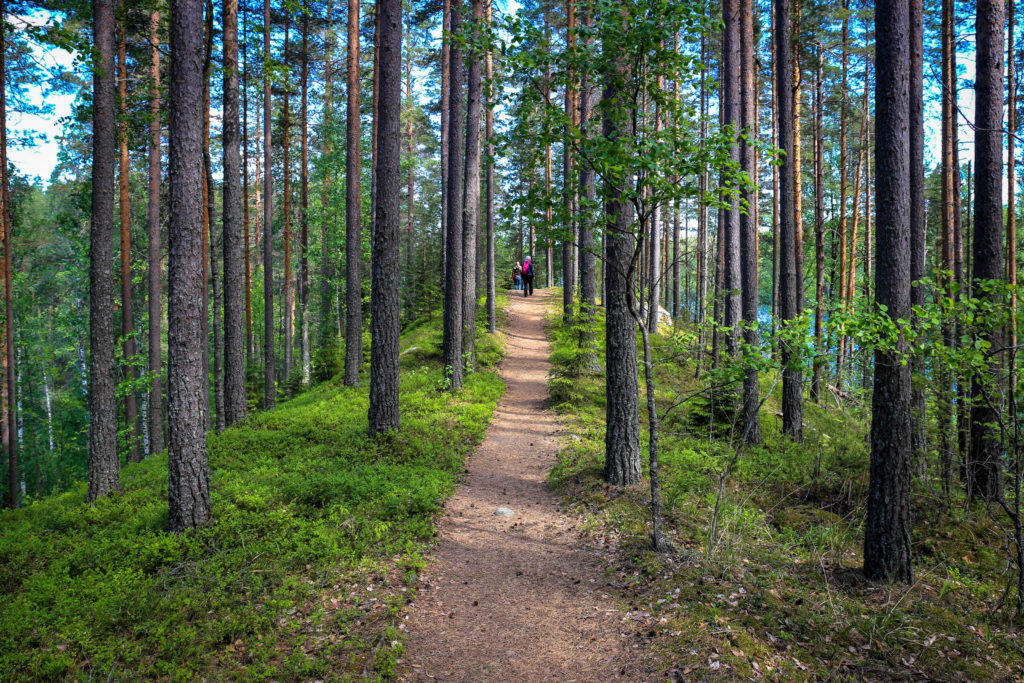 Finnish Nature
Finland's vast green forests, beautiful Baltic islands, windswept arctic fells and countless blue lakes are home to some amazing wildlife. These landscapes provide habitats for creatures including bears, wolves, lynxes, eagles, cranes and swans, as well as the world's rarest seal. Some great places to look for these creatures are Finland's 41 national parks, which are open year-round.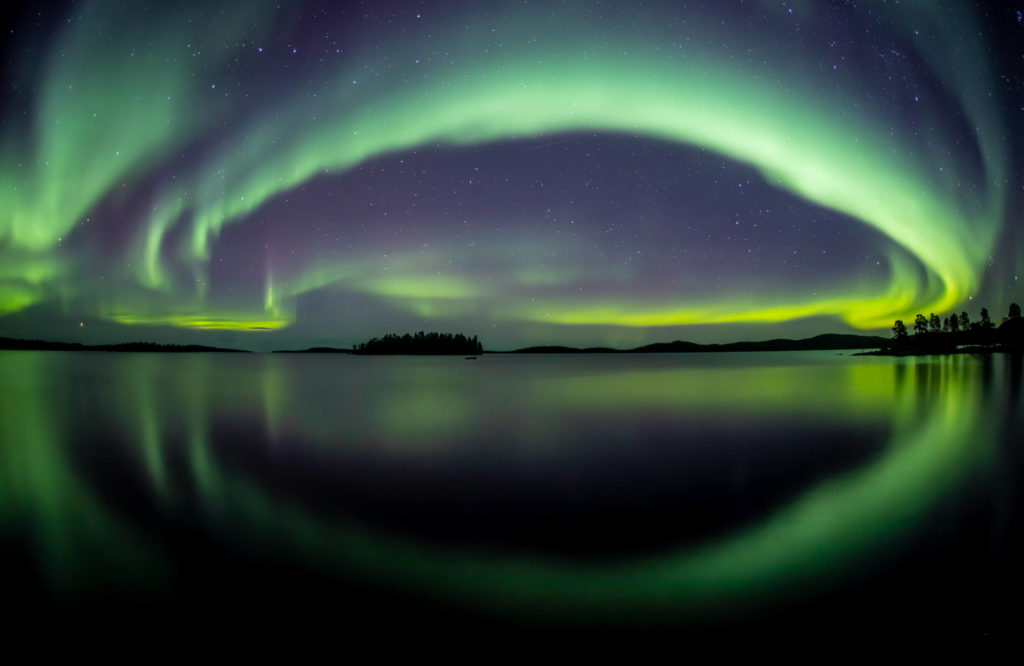 Northern Lights
In Lapland, the northern lights are visible roughly 200 nights a year. While many choose to go Aurora-spotting by snowshoe, ski, snowmobile or dog sled, you can also view the Northern Lights and other natural phenomena from the comfort of glass igloos and cottages.
Technology Finland
The technology industry is the most important export industry in Finland. Technology companies operate in international markets, attracting income to Finland that is paramount to maintaining the welfare state, with operations constituting over 50% of all Finnish exports.
More than 320,000 Finns work in technology companies, while a total of around 670,000 people work in the technology sector either directly or indirectly. Responsible for 65% of all private sector investment in research and development carried out in Finland, technology companies play a vital role in the future success of the country.
Technology Finland